Who We Are
Carry The Light Ministries Inc. is a non profit 501(c)3 corporation founded in 2006 and located in the state of Texas.  We are affiliated with Kingsway Fellowship International.  We are passionate about building God's Kingdom both physically and spiritually, rescuing orphans and at-risk children, and ministering around the world.
What We Do
Our vision is to share the Gospel of Jesus Christ, beginning at home, and reaching abroad. We accomplish this by building orphanages, churches, schools, etc. as well as preaching, teaching, and discipling through a variety of venues including crusades, seminars, and home to home evangelism.
Where We Work
Currently, we have constructed Carry the Light Children's Homes in Kenya, Honduras, and Uganda.  Our vision includes building 10 orphanages around the world.  We hold crusades and minister in many other countries as God opens doors.  We are seeking the Lord's direction to discern in what country He wants us to build next .
Why We Do It
Our desire is to see souls saved and lives changed by the saving and healing power of Jesus Christ.   We take the message of the love of Christ according to James 1:27 and put it into action,  rescuing orphans and at-risk children,  ministering at home and abroad, and  building up and strengthening national pastors and churches.
Happening Now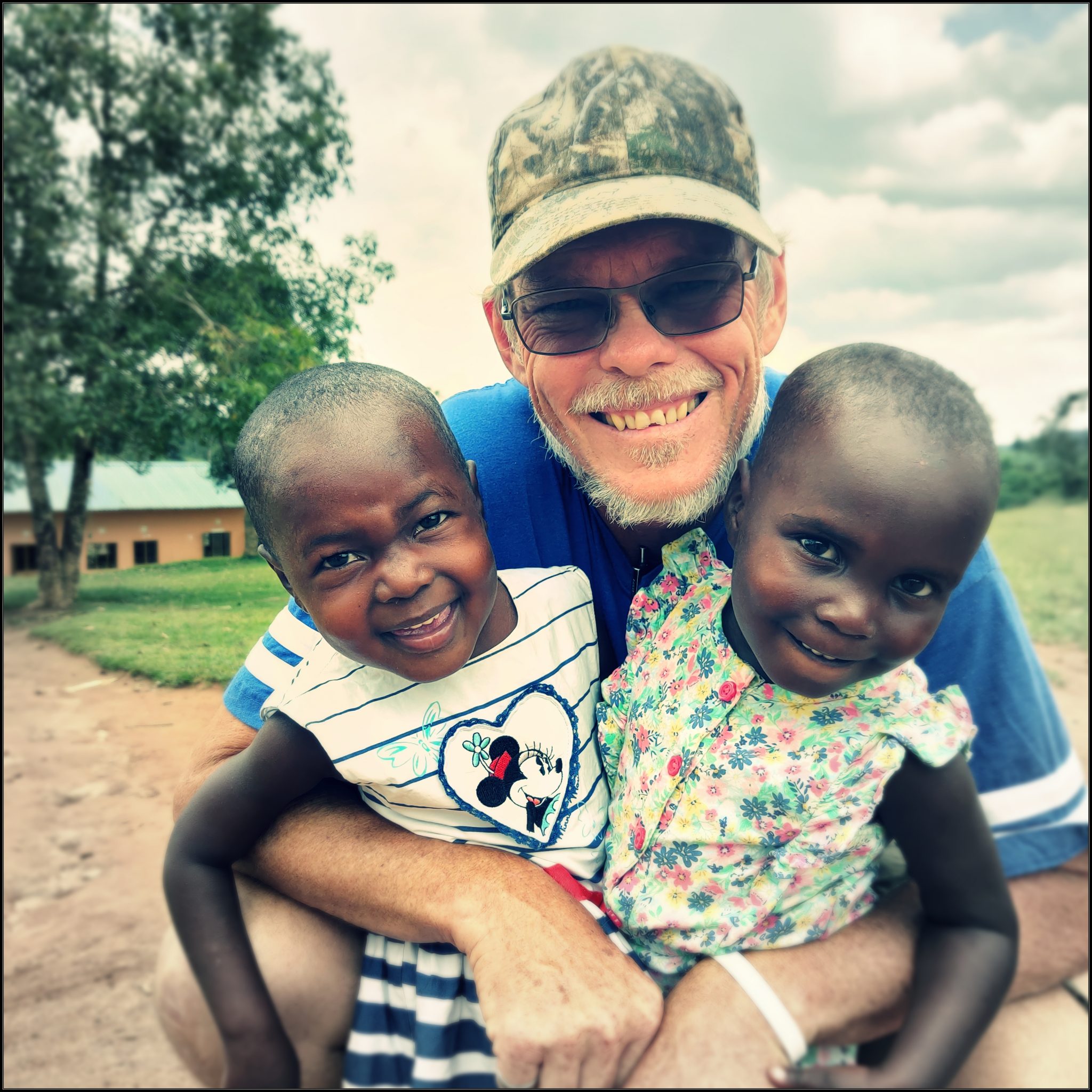 I'M JUST NOT READY TO THROW IN THE TOWEL!   About 16 years ago God told me to build an orphanage in Kenya, Africa.  I had no idea what the future would hold after that initial surrender when I simply said YES LORD!  Since then, our ministry has focused on building His Kingdom not only in a spiritual sense by making disciples, but also through brick and mortar – providing buildings to take care of those disciples both big and small.  Over the years, we have been blessed to be able to build 9 schools, 6 orphanages, and around 13 churches (I lost count) in 4 countries.  With the completion of the 2020 Vision last year, I began to question what God would have me do next.  I still have life and breath, and God is still calling me to work for Him.
LET'S DO IT AGAIN!  the children of SonLight Primary School have been operating over the past few years out of a pieced together, boarded up mud and iron sheet structure which they pay rent on.  From the pictures, it is easy to see that this place is not conducive to providing a quality education.  To make matters worse, they have lost their lease and are being evicted.  What seemed like a crisis has now turned into a golden opportunity for CTL to step in and make a difference by building permanent structures on a piece of land that has recently been obtained by their ministry through a generous donor.
TICKETS BOOKED!  Our team of 8 missionaries will return to Uganda in November to continue the Vision.  We will build 2 buildings – a Primary School (1st – 7th grade) and a Kindergarten wing (babies through Kindergarten which will help educate more than 200 orphans and at-risk children.  During our time there we will work with Pastor Emmanuel and the local teams of Pulpit Church, a new church plant, doing home to home evangelism, men's, women's and children's ministry, and also marriage and leadership workshops.
We believe that God will provide because He always does! He uses generous people like you. We are ready to see this dream come to fruition!  I remember how my faith was stretched back in 2013 as we were preparing to build our 3rd project.  God spoke clearly to me that I was about to embark on a journey of seeing Him provide for numerous projects in the future.  He has never failed to fulfill that promise.  WE ARE MOVING FORWARD!  The cost to build this project is $65,000.   Will You Help Us Bring it Home?
As this trip is rapidly approaching, would you prayerfully consider sowing into this project?  A Christian education means learning to read and write while learning about Christ, thus providing an opportunity to know Him.  What an awesome gift to a child who is an unbeliever. What can we give of more value?  Our desire is to be an instrument of change in the lives of many children now and future generations by providing permanent structures.  When we all work together, give together, and pray together we will accomplish our goal!  Remember, all donations are tax deductible and can either be made on our website:  www.ctlight.org/donate or mailed to:  Carry The Light, PO Box 367, Granbury, TX  76048  I would be happy to answer any questions.  Feel free to call, send a text, WhatsApp, Messenger, or email.  I would love to hear from you!
Rev. Greg Haynes  214-354-9656